Social media has a new player entering the marketing field, TikTok. Companies are beginning to take advantage of its marketing power and are seeing results. The reach of the app is astronomical, with over 2 billion total downloads and U.S. revenue expected to exceed $500 million this year. Its user base continues to rise in age, creating more opportunities for companies to reach a wider audience. 
Businesses can use the TikTok algorithm to their advantage. The widely changeable engagement rate means that your success on the app rests in the hands of the content you upload. No longer do you have to worry about your follower count; yes, even new users on TikTok can see great results. The bottom line is that TikTok is going to be the next big platform for social media marketing. Learning to maximize the marketing benefits of TikTok will help your business today and in the future. 
What is TikTok?
TikTok is a short-form video platform that was released in 2017.  The app uses machine learning to tailor your #ForYou page to exactly what you're interested in. 3 years later, TikTok has wide content ranging from how-to videos to sketch comedy making its way to every corner of the internet.
Why is TikTok a Valuable Marketing Tool?
Given the dominance over the internet Tiktok has managed to garner, the decision to use it as a marketing tool should be an easy one. A feature on the app called Creator Marketplace allows businesses to find influencers aligned with their brand to introduce it into the market,similar to an influencer marketing agency. 
Due to TikTok's content-based algorithm, it's ads are shown to a wider audience. Additionally, TikTok's "Shop Now" feature is a highly effective tool where brands can link directly to their website from the app. 
Currently, there are a select few home service businesses that are on TikTok. Establish your presence on the platform early, and soon you will be a leader in your industry. 
Tip: If you're not yet harnessing the power of Instagram for your practice, check out our most recent blog post on it.
Making Your TikTok
Getting started on TikTok is easy. With it's practical video editing tools you can bring almost anything to life. Here's how:
Step 1: Set-Up
Download TikTok from the app store and start creating your account. Use a permanent company email address so that the account is easily accessible by multiple staff members.
Choose a username closest to your business' official name. It'll make it easier for customers to find your account, and increase brand awareness.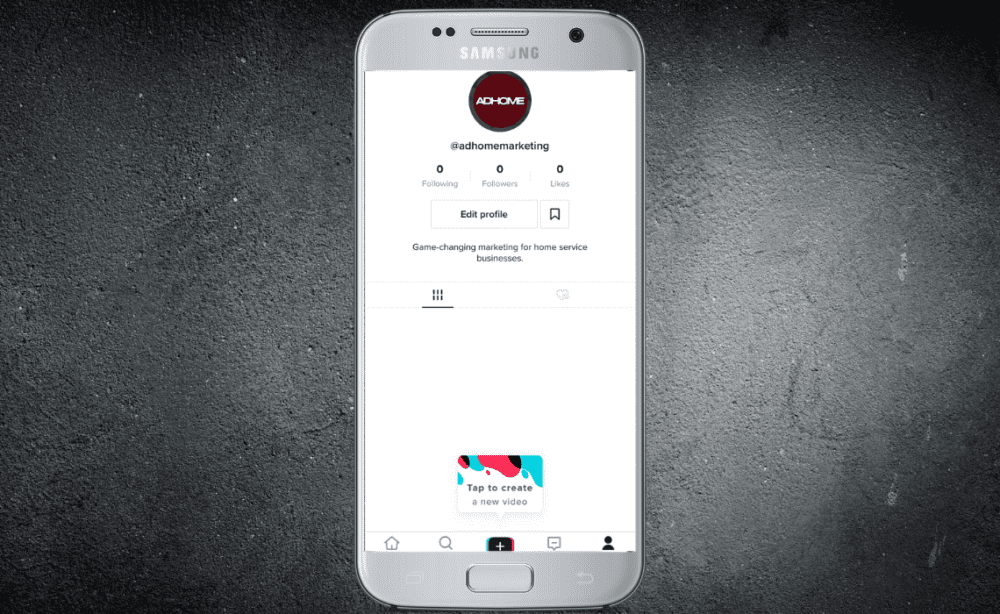 Step 2: Audios
TikTok allows users to recycle sounds created on their platform. Get to the recording screen by clicking on the middle plus button found on the bottom bar of the app. Once there, there's a button at the top that reads "Sounds". Click, and you'll be presented with TikTok's full catalogue of sounds separated into categories.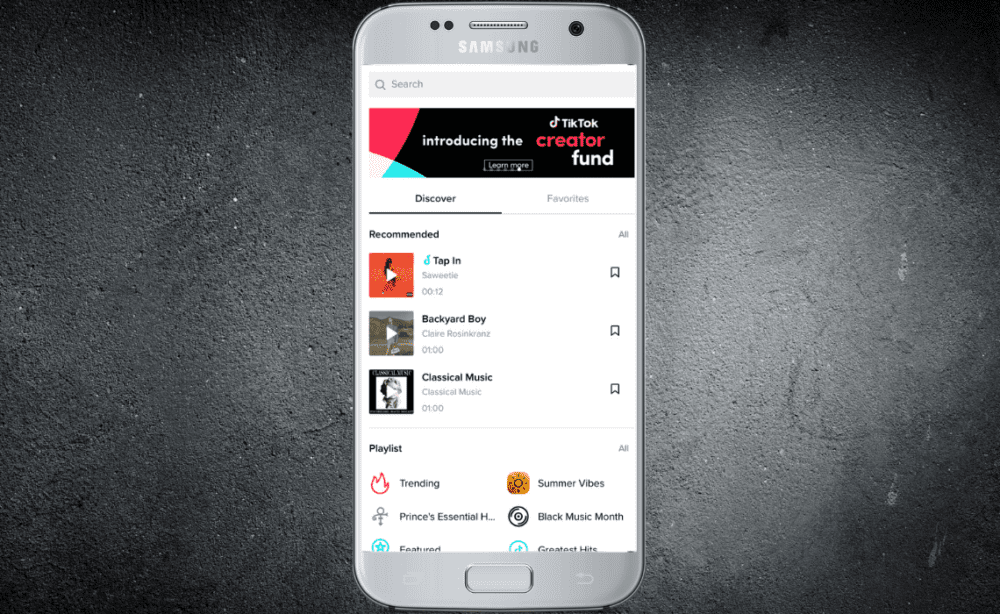 Step 3: Features
There are a few features on TikTok to get familiarized with. Start by uploading a clip from your camera roll or shoot right from the app.
Flip:
This allows you to flip between your front and back cameras. (When doing product shots, keep in mind that more often than not, the camera quality on the back of your phone is better than the front.)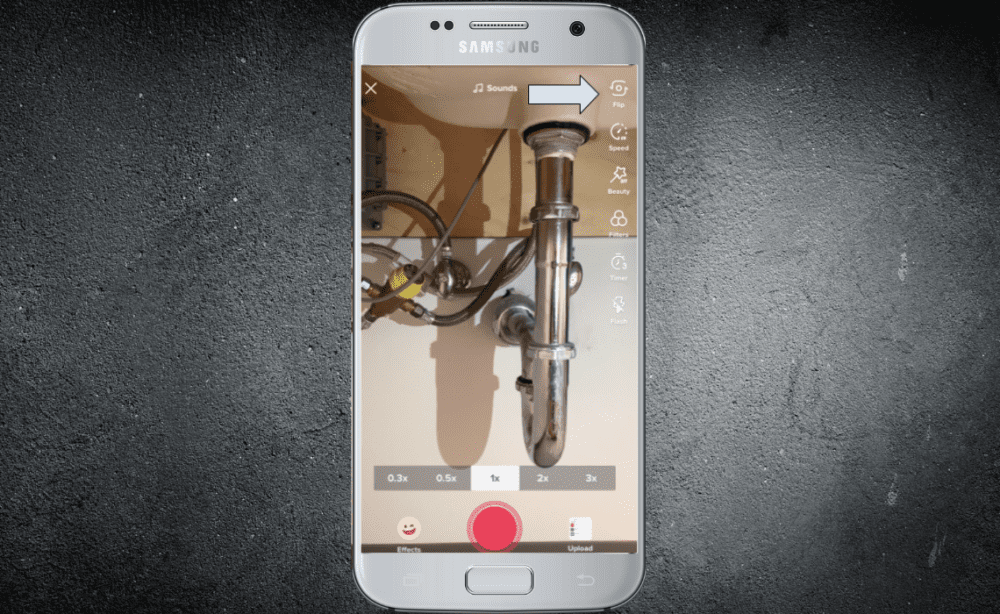 Speed:
You can film in speeds ranging from 0.3x (slowed down) to 3x (sped up). The default setting is 1x, requiring no immediate adjusting if you want to shoot at a regular speed.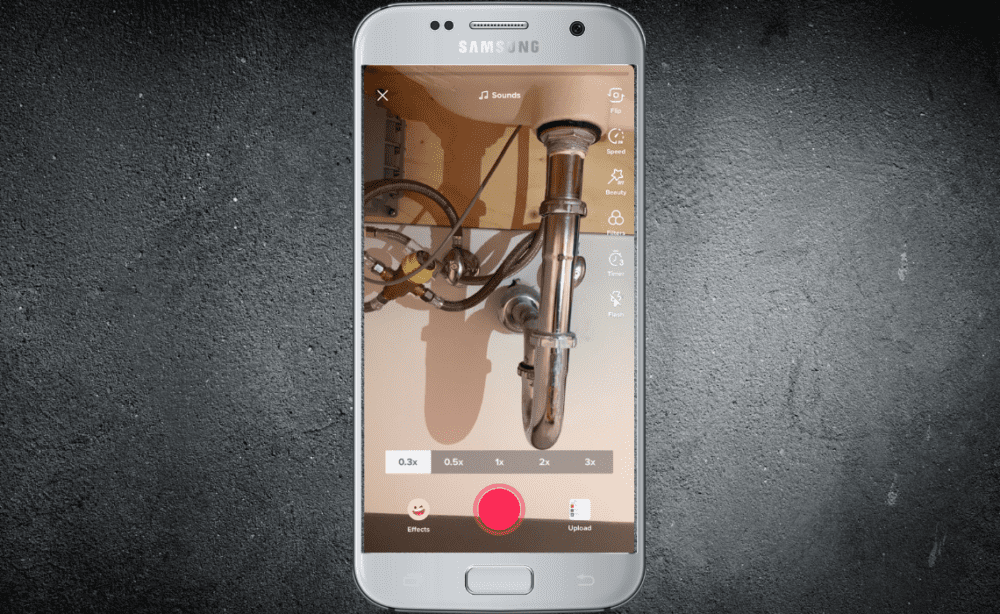 Filters:
Filters can do everything from upping the saturation of your clips to changing the colour combination completely. They can definitely improve the quality of your TikTok, but be wary of overdoing it. Some content does better without distractions!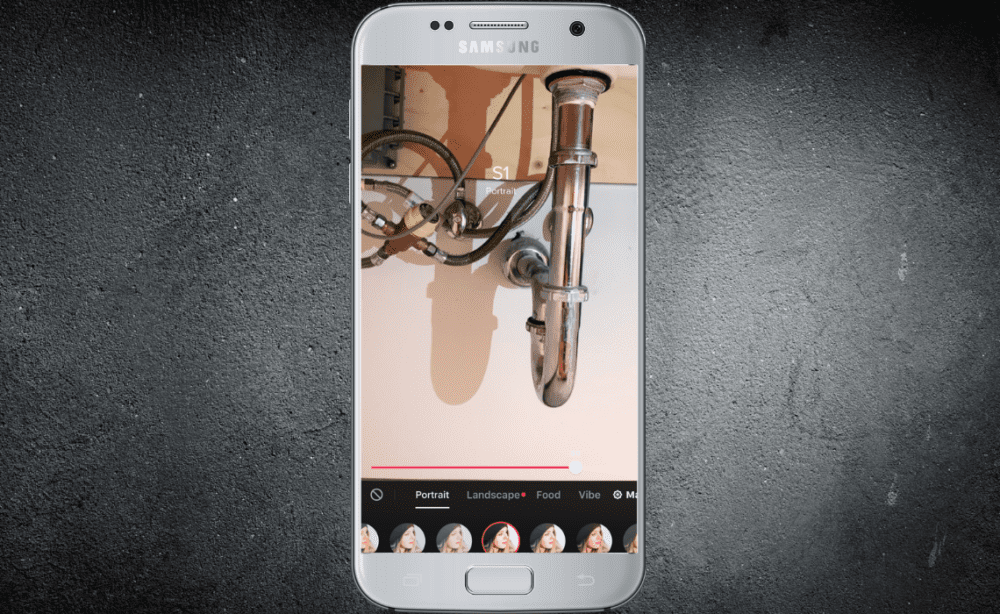 Timer:
This allows you to set a 3 or 10-second timer, in case you want hands-free filming. It also gives you the option of setting when in the audio you'd like your clip to end.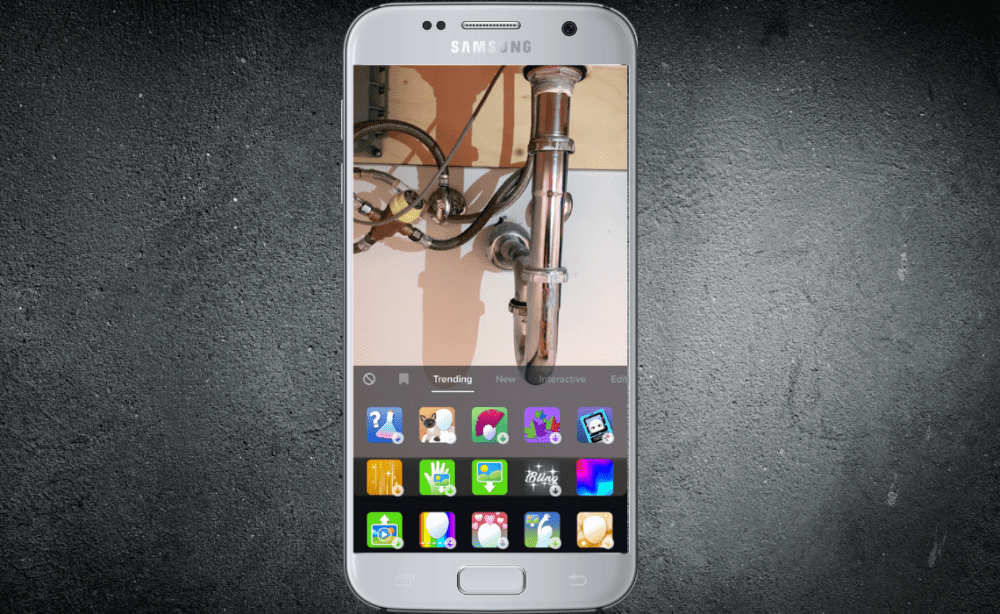 Step 4: Get Filming
You can record a video by pressing and holding the red circle, or tapping it once for hands-free filming. Tap it again to end your clip. Some effects are only able to be applied before shooting, filters are available once you're at the editing screen. You can film multiple clips for the same TikTok; they'll align beside each other to either your sound or the one that you've chosen. You can change settings and effects with every new clip you shoot. If you don't like what you have, press the backspace button on the right of the record button. This will delete the last clip you filmed, and allow you to start at the part of the audio you left off at.
Step 5: Editing
Once you've filmed all of your segments, press the checkmark to move to the edit screen. You'll be presented with a variety of options: 
Adjust Clips:
If the timing on one of your clips is slightly off, just drag the beginning and end of your selected clip to where you'd like it in the audio. (Note that if you're using a pre-recorded audio, the timing of the following clips may shift slightly, so be careful.)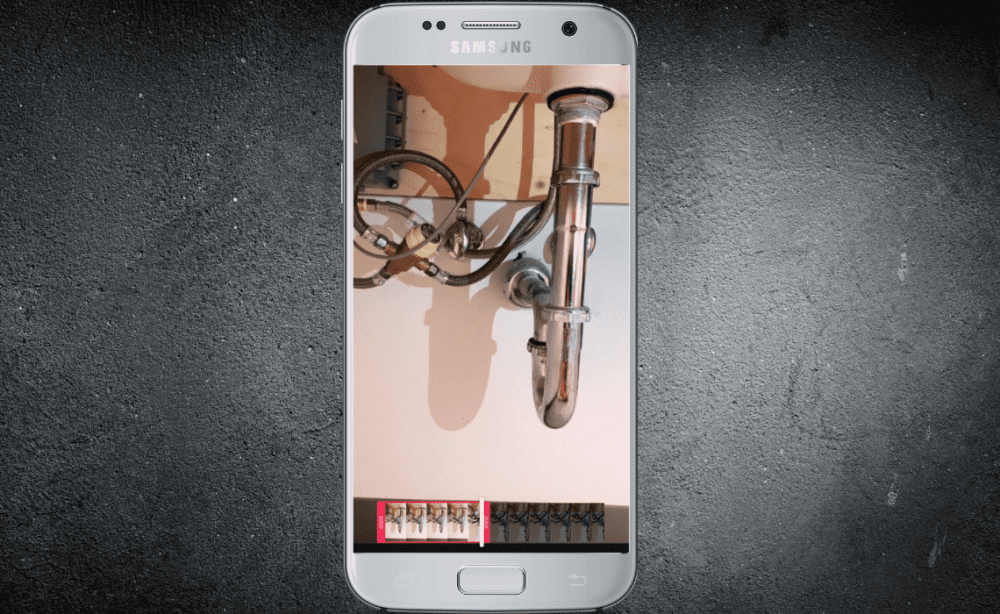 Voice Effects:
TikTok allows you to change pretty much anything about your voice, from pitch to speed.
Text:
There are so many options for styles, colours and fonts of text, and you'll find them all here. You can adjust how long you'd like each overlay to last for, just remember that if you expect your audience to be able to absorb information, give them the time to do so.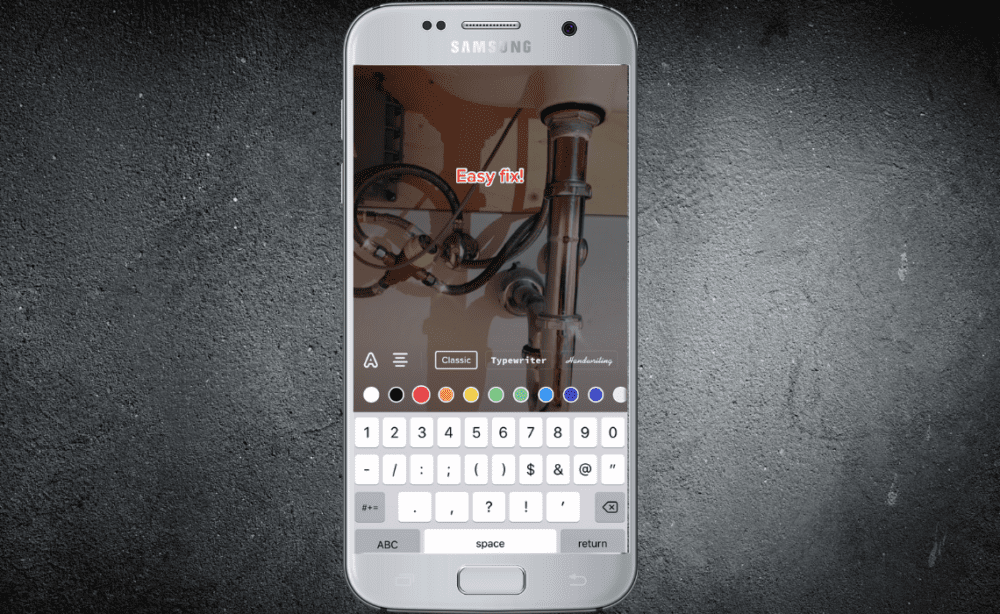 Stickers:
If you're looking to add a little pop of colour to your video without compromising on a theme, find an applicable sticker. Just like text, you can choose how long you want each to stay on the screen.
Note: Make sure you record all your footage before moving to the edit screen. If you realize you forgot to film a clip, it will erase all edits made when switching back to the camera screen.
Step 6: Post it
You're finally ready for the world to see your masterpiece! Press "Next" and it will take you to the "Post" screen. Add a caption with hashtags or handles of other TikTok users. Choose whether you want your video to be private, visible to friends only, or the public. You can either draft your post to publish later or press "Post" and make it live now. It'll spend a couple of seconds buffering, and voila! You've done it! Relish in your first video on the internet's hottest app.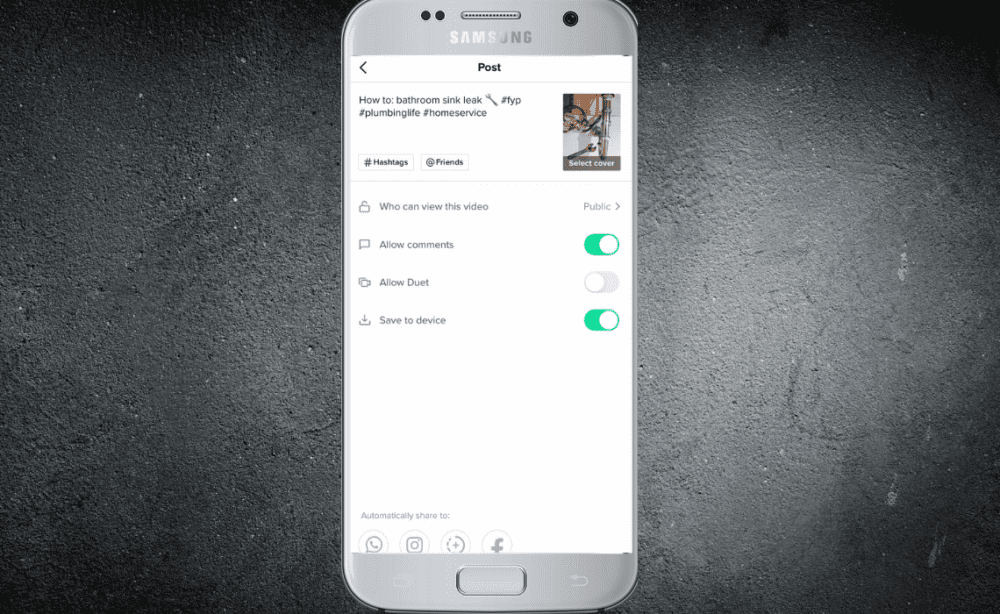 What Kind of Content Performs Well on TikTok?
TikTok operates almost exclusively on trends. From editing styles to audios, the culture surrounding the app is always evolving. However, that doesn't mean that there aren't some tried and true practices that will get you views. The Discover tab is home to your best shot at maximizing engagement, as it provides trending hashtags. TikTok tracks the view count of videos using specific hashtags, meaning you can get a quick snapshot of which are the best combination of popular, and relevant to your content.
Sounds are the backdrop to what is trending on TikTok, and videos made with sounds that are trending on the platform almost automatically perform better.
With that being said, many TikTok users follow creators because they produce consistent, reliable content that is enjoyable to keep coming back to. The most steadily high performing TikTok users find something they're good at, and stick to it. To this extent, it may take some time to find exactly what sticks for your audience but keep at it.
Last Word
So you're probably thinking, how do I make this work for my industry. If you want help implementing TikTok into your marketing strategy book a meeting with me. I can give you a full rundown of your best options for boosting your online presence.